The easy solution to your IT installations and relocations
Our extensive expertise, along with our strong relationships with key manufacturers and distribution, enable us to:
Recommend solutions that are the right fit for you and your business needs
Source and supply hardware and/or software as needed
Assist in the provision/configuration of all IT related equipment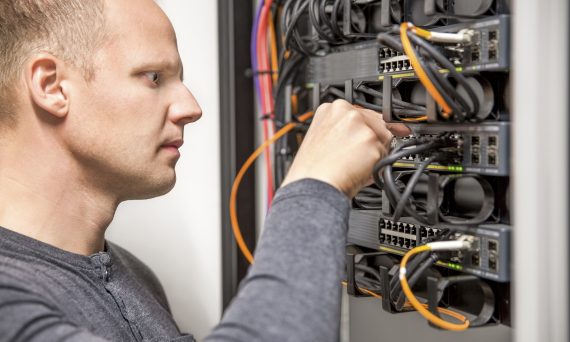 Our experienced technicians at WhizNet IT Solutions can perform office cable management services and office moving solutions with minimal downtime and disruption:
New Office Cabling – for your new construction or upgrade to fiber optics
Business Relocation – including comprehensive network, workstation, printer, and server relocation
Coordinating your move – including Internet, Website, email, and telephone service
Cabling Blueprints – to design the foundation of your reliable network
Whether your business requires an updated cabling strategy or you're looking to relocate, our team of experts can keep you on track. We are experts at project managing the IT component of your office relocation.
WhizNet IT Solutions provides cabling solutions that are both scalable and efficient. Our office cable management services are designed to help you achieve your short- and long-term goals.
Our depth of knowledge includes cabling installation & maintenance, rack management services, network cabling analysis, office moving, network infrastructure design, networking & cable equipment, or server/device relocation, so turn to us when you need a reliable strategy.
Our experts can design and install a cabling solution that will help you achieve more, today and in the future. Our office cabling services and office moving planning take the stress out of moving your company, so you can focus on business as usual.